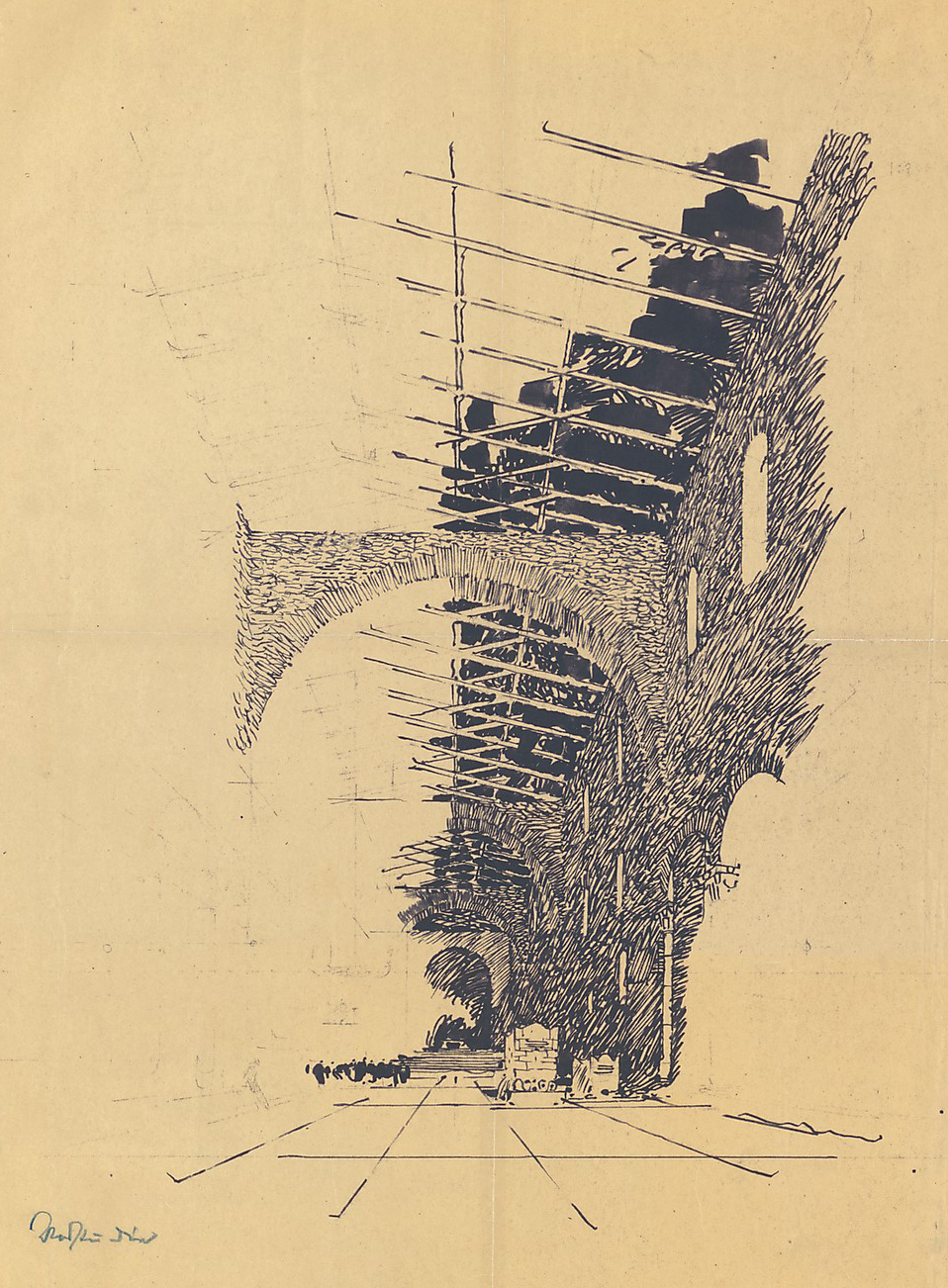 This nascent project by Maximilian Sternberg studies the architect Hans Döllgast (1891-1974). Döllgast was simultaneously at the centre and the margins of modern architecture in Germany. Although his work of reconstruction of the 1950s, notably the Alte Pinakothek in Munich, has come to be recognised as one of the most original contributions to German post-war architecture, Döllgast's international reception has been fundamentally hampered by the dearth of written material available on him in English. Based on original archival work, this project presents the first monographic study of Hans Döllgast's life and works in English. It is also the first study to expand the inquiry beyond his most famous reconstruction projects to include other areas of design, such as private houses and town planning, as well as the largely untapped corpus of drawings and watercolours, and his wide-ranging writings on architecture.
A rediscovery of Döllgast contributes to the current scholarly reappraisal of a wider range of architects beyond the usual suspects of the established canon of modernism. Through a series of thematic lenses, this study reconsiders Döllgast's place in the history of modern architecture. This project explores what we may learn from his oeuvre about the nuance and richness of modern architecture itself. As a lead designer in Peter Behrens' atelier in the 1920s, his critical response to the rise of the New Objectivity and the International Style is especially valuable as it was formulated from 'within' and does not bear the polemical and nationalist over-tones of the more prominent contemporaneous German conservative critics from 'without' the modern movement.
Hans Döllgast, Proposal for the re-modelling of the war-damaged Basilica of St Bonifaz,
Munich, 1946-47 (with kind permission of the TUM Architecture Museum).