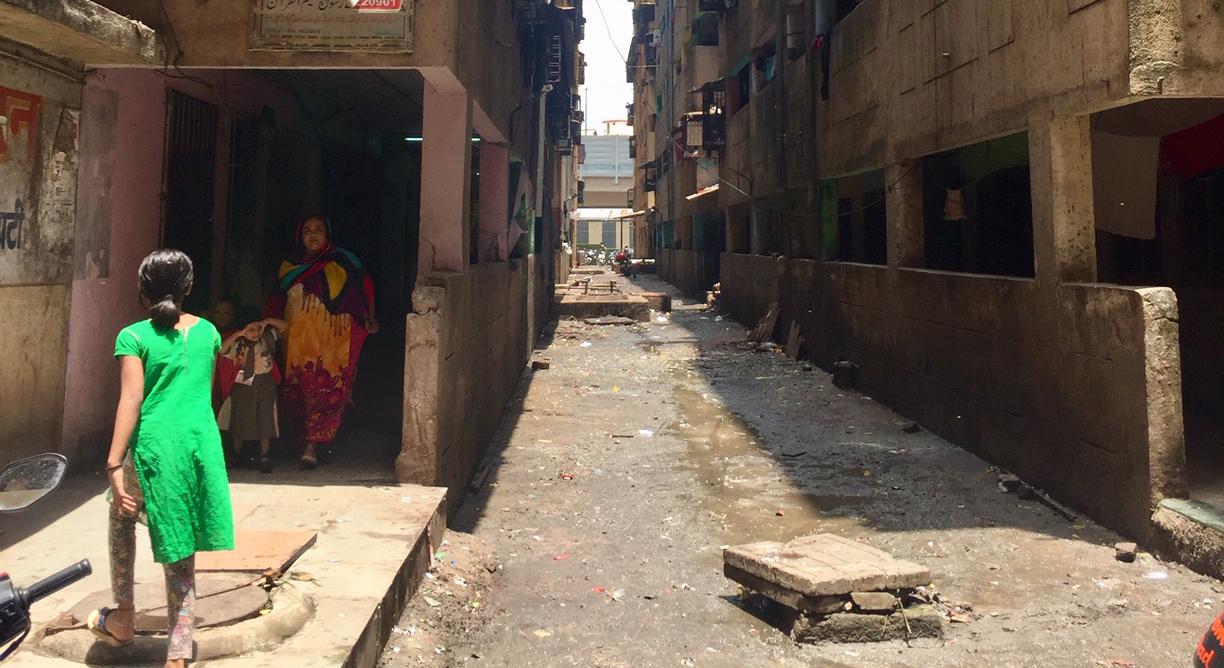 Predicting the future of energy demand lies in understanding the everyday life that sources domestic energy consumption. Yet approaches to effectively capture the everyday life in domestic environments are a blind spot in current energy research. The challenges are considerable and call for a radical new approach. Cinema is an unused vehicle to study the unravelling of domesticity within dwellings that are notoriously difficult to access given the sociocultural context. The Research Network explores how cinematic analysis and films could provide crucial new data concerning womens' daily practices and energy use. This could allow us to make recommendations that could result in the creation of more inclusive, affordable and clean energy infrastructure.
The AHRC GCRF 'Filming Energy' Research Network (FERN) addresses the key development challenges of clean and affordable energy (SDG7), sustainable cities (SDG11) and gender equality (SDG5). Energy infrastructure affects women in particular as they are at home more than men, carry out most household practices and are extremely dependant of social networks. In developing countries, women's traditional role at home leads to them having far more influence than men on domestic energy consumption but women's involvement in UN Sustainable Development Goals (SDG) 7 (energy) and 11 (sustainable human settlements) remains an under-researched area.
To begin to address these challenges, this Research Network will:
organize a series of workshops in Mumbai, Cape Town and Cambridge, that establishes a Network consisting of researchers, policy makers and NGOs to investigate the impact of new energy infrastructure on households in low income housing in Mumbai and Cape Town;
help to close the communication gap between policy makers and occupants, by offering a better understanding female occupants' thermal comfort, cooking and childrearing practices, and the underlying socio-cultural norms influencing these practices;
explore films as a tool to analyse and communicate user experiences of energy infrastructure to policy makers and building professionals, using short films that are communicated to policy makers in the workshops;
develop future design guidelines and participation models for gender inclusive housing and energy infrastructure in low income sector in the Global South;
contribute to the academic discussion by commenting on: a) the application of social practice approach in energy research by gathering new data from developing countries; and b) the use of films as a method;
help to integrate highly promising early career researchers and graduate students into this research area.
The research focuses on India and South Africa as they are both examples of countries that are facing acute affordable housing crisis in cities. In Mumbai 40% of urban population lives in slums. Local governments in Mumbai and Cape Town have introduced ambitious transitional and slum replacement housing plans. However, it is important to ensure that the new buildings and energy infrastructure support occupants' daily practices and routines. It is important to understand the energy use as our previous research suggests that relocation to high-rise can have radical impact on household practices (e.g. cooking, washing, childrearing) and that general discomfort can be compensated with higher appliance ownership and energy intensity.
The research is conducted in close collaboration with the research partners Doctors For You, Development Action Group and The City of Cape Town.