As part of the Government's Apprenticeship scheme, the Master of Studies (MSt) in Architecture (Degree Apprenticeship) and its associated End Point Assessment (EPA) will provide an exciting new way of completing Part II and Part III of the Royal Institute of British Architects (RIBA) and Architect's Registration Board (ARB) professional qualifications in architecture, taking advantage of the Government's co-funding, while continuing to work and gaining experience in practice throughout.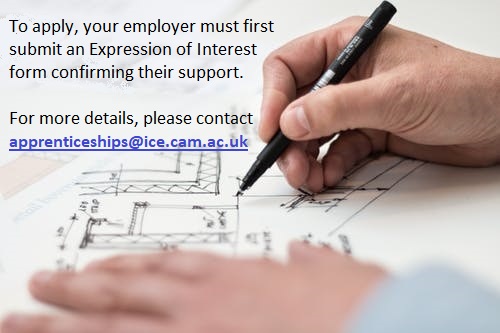 The MSt in Architecture provides an alternative to the traditional full time route to qualifying as an architect. Students must have completed ARB/RIBA Part I through a recognised degree course or apprenticeship. Students apply in their year-out through the architectural practice they are working for. The Cambridge course is taught in short two-week residential courses held throughout the year which mix Master Classes, Lectures, Supervisions, Seminars and Studio work. The lectures are taught by experts from inside the University and from elsewhere. The Master Classes are taught by leading practitioners in their particular fields. The result is a unique course that seeks to prepare the student for the rapidly changing world of professional practice in the 21st century. 
Learning Outcomes 
By the end of the programme and completion of the End Point Assessment successful students will have acquired all the skills and knowledge necessary to act as an architect to complete RIBA/ARB Part II and RIBA/ARB Part III and becoming fully registered.
Continuing
The Master of Studies Degree will carry the ARB/RIBA Part II qualification and be completed after 3 years. The student will then progress to take an End Point Assessment which takes 6-10 months and leads to the final Part III qualification which allows the candidate to register as an architect and become a member of the RIBA (Chartered Architect).  
Finding Out More
If you are an England-based Apprenticeship Levy paying employer and have a keen interest in the postgraduate Architectural Apprenticeship programme commencing in September 2020, please email apprenticeships@ice.cam.ac.uk to register your interest and the Apprenticeships Team will get back to you with further information. Please also see our Apprenticeships page for further information and our Factsheet for non-levy paying employers.