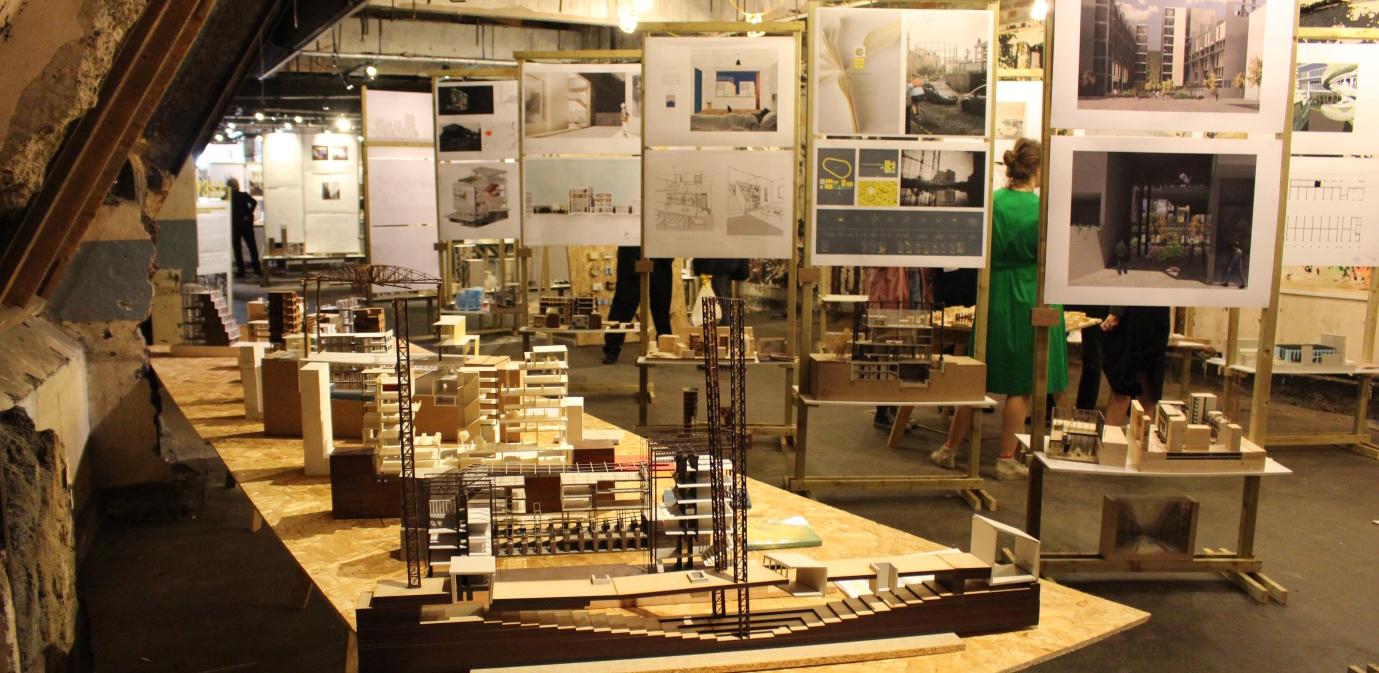 ARC SOC
ArcSoc is the undergraduate Architecture Student Society, and an integral part of undergraduate student life at Cambridge. Run entirely by and for students, Arc Soc organises a wide range of events and services for architecture students during the year. These include film nights, life drawing classes, talks and the famous Arc Soc cabarets, as well as the Arc Soc materials shop where students can buy materials for their projects at reduced prices. Most importantly, Arc Soc curate, design and run the end of year London exhibition, which displays work from all years in a central London venue in mid July.
THE EXHIBITION
The exhibition is the culmination of the academic year, and is entirely student curated, designed and managed. It is held in London. This year it was held at Ugly Duck in Bermondsey from the 5th - 7th July. You can find out more about the exhibition here.
WHAT OUR STUDENTS SAY
THE ADDITIONAL COSTS OF STUDYING ARCHITECTURE
The University fees (see our Finance pages for more information) cover the costs of software, paper, model-making materials and printing for presentations.
Portfolios are submitted electronically. Students are expected to supply normal stationery such as pens, pencils, glue, rulers, writing paper and erasers.
The additional course costs are:
· University approved scientific calculator – estimated cost - £16-18
· Site boots (other safety equipment will be loaned when required) – estimated cost - £30
· Compulsory study trip in the first year (travel and accommodation costs are funded by the Department, but students are required to cover their own subsistence costs) – estimated cost of subsistence - £100-£150 
· Optional study trips are offered in the second and third years; costs vary, but are typically around £300 per trip.