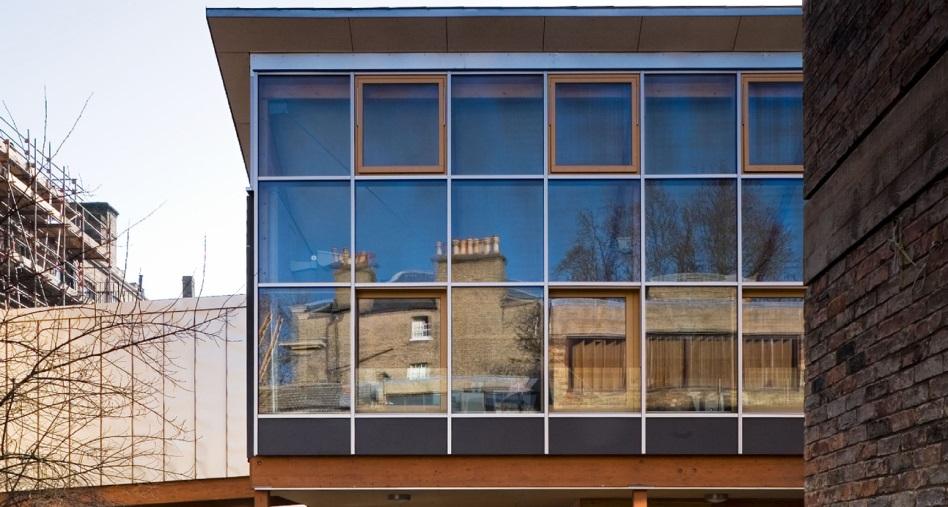 STUDIO
The Department is in the process of expanding its studio facilities. At present first and third years are housed in our main undergraduate studio building (Mole Architects, 2005) behind Scroope Terrace. This light-filled space is large enough for all of our undergraduate students to have their own dedicated design space which they can use throughout the year. Other years use other buildings nearby, but we aim to provide every student with their own dedicated studio space. 
WORKSHOP AND MODELLING SHOP
The department currently has its own small on-site workshop and modelling shop which is managed in term time by a workshop supervisor. It is primarily for woodworking, but the Supervisor will endeavor to deal with any needs for working other materials as far as is possible. He is available to discuss specific requirements and to advise on various methods of work. The Supervisor can train students in the use of machinery and hand-held/ power tools in the workshop. The Laser Cutter Room houses two laser cutters and students undergo an induction to use these machines. Larger workshop facilities are currently under construction and expected to come online in Lent Term 2022. These are planned to consist of a Digital Fabrication Workshop which will include CNC routers, laser cutters and 3D printers as well as finishing tools for making physical models in wood, sheet metal, plastics and resin. 
DIGITAL AND REPROGRAPHICS
The department has its own on-site reprographics facilities including A0 bright white, heavyweight and tracing paper plotters, scanners and 3D printing. While most students bring their own computing equipment, we also have on-site computing facilities. These will be expanded and centralised int eh new Digital Fabrication Laboratory. Our dedicated digital support team are on hand to help you with all your printing and reprographic needs throughout the year.
LIBRARY
The Department of Architecture has one for the best architectural libraries in the country which is stocked with all of the books that you will need to complete your undergraduate coursework and one fo the finest collections of rare architectural books in the world. In addition, you will have access to the vast range of works housed by the University Library, college libraries and subject-specific libraries found around Cambridge.