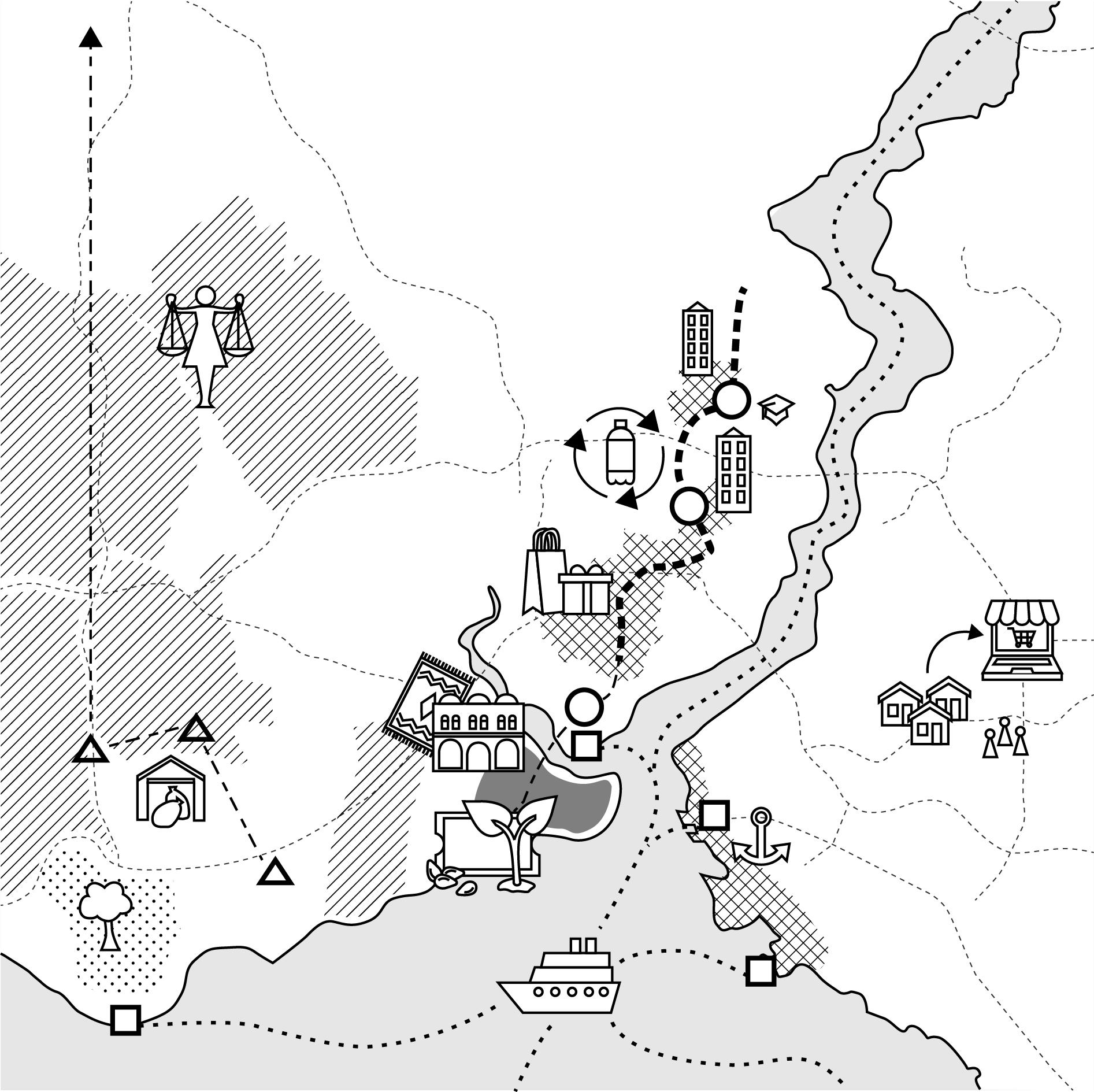 The Pop-Machina project has identified a small and growing urban community, referred to as circular makers. This community uses the small-scale, collaborative form of 'maker' networks to enable a localised circular economy. The overlap between Makers movement and circular economy approaches has proven its high potential for instigating circularity in various cities around the world. 
Maker ecosystems present a form of circular economy that focuses mostly on the inner loops of reuse and repair. Pop-Machina aims to study, support and enable this form in order to provide insights into new workable urban formations of the circular economy.
The University of Cambridge is leading the following activities:
Mapping and analysis of urban ecosystems.

Creating an Urban Framework Development which includes: 
(i) a review of advanced methods and tools for urban planning, urban maker ecosystems, circular and regenerative cities; 
(ii) a review of advanced digital tools for exploratory data and link analysis for urban planning; 
(iii) practical recommendations for how urban practices can incorporate those methods and tools in order to promote circular and regenerative cities.
Identification of circular makerspaces and development of urban regeneration strategies
And is contributing to the following aspects of the project:
Project Management

Building circular maker capacity through training

Pilot operation

Co-design of monitoring, evaluation and optimisation system

Co-evaluation, impact assessment and validation of pilot results

Communication and dissemination