Paul Murrain (urban designer and landscape architect, previously Senior Design Director of the Prince's Foundation)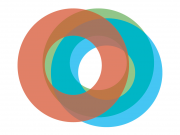 Part of a series of lectures being run by Beyond Green at Scroope Terrace in February and March this year under the heading, The New City.
These lectures will launch a new world view which looks at how we might live well in the future – safely, healthily, prosperously, with pleasure and freedom, and within tightly bounded environmental limits – and how we might transform cities to enable us to do so. We're calling it the urgent remarkable. Urgent because of the unremitting global challenges we face and the need for an accurate and cogent diagnosis. Remarkable because global society must move remarkably quickly and boldly to address the challenges and seize the opportunities; and as we make the breakthrough changes to city fabric and city living we (hope) we'll discover how remarkably well it all works.
In this lecture Paul identifies the science behind how great places work spatially and other deep urban rules, illuminated by reference to wonderful city places and spaces, old, new and planned.
Date:
Monday, 18 February, 2013 -

16:00

to

18:00
Event location:
Lecture Room I, Department of Architecture