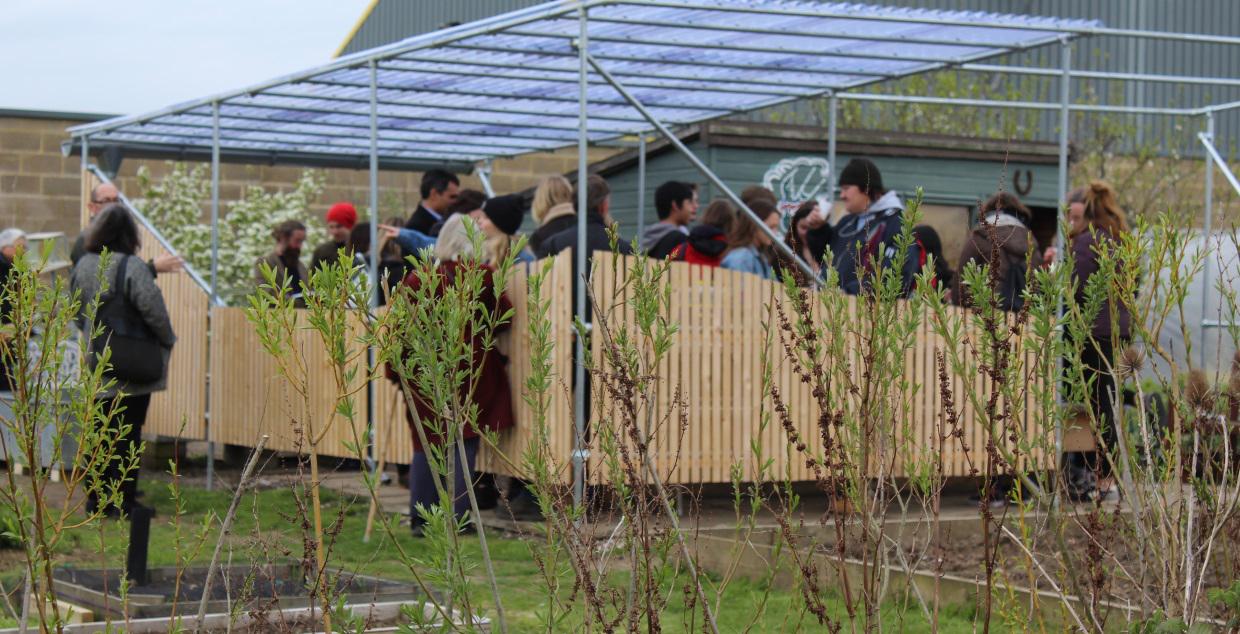 The first year provides an important introduction to the course as a whole. The year ends with an examination for Part IA of the Architecture Tripos after which you can opt to move to other courses within the University. This is rare: most architecture students stay for all three years.
STUDIO
Year 1 studio work is based on a series of projects that introduce you progressively to the conditions and possibilities of architecture. These typically start with smaller-scale, more abstract exercises and work up to a more complex building project at the end of the year.
The emphasis is on developing your skills in traditional modes of architectural representation – models, collages, perspectives, elevations, plans and sections. At the same time you will be expected to master basic CAD skills like Photoshop and InDesign and to use these in your studio presentations. 'You will gain skills in judging and learn how to present your ideas to an audience through presentations to your peers and visiting critics.
Studio days are timetabled twice a week throughout the year and at the end of the year you will present YOUR completed portfolios for marking. The portfolio carries 60% of the overall marks.
FIELD TRIP
The first year involves a compulsory trip abroad for 5 days in the Easter holidays to a European city (past trips have included Rome and Naples). This trip involves visits to and lectures on the famous buildings of the chosen city and its surroundings. You will compile a sketchbook which is part of the portfolio submission at the end of the year. The trip is fully funded by faculties and colleges (UK and EU students only).
LECTURES AND WRITTEN PAPERS
There are five papers (the Cambridge word for modules) which you will be examined on at the end of the year:
Paper 1: Introduction to architectural history and theory before 1800
Paper 2: Introduction to architectural history and theory from 1800 to present day
Paper 3: Fundamental principles of construction
Paper 4: Fundamental principles of structural design
Paper 5: Fundamental principles of environmental design
The first-year architectural history and theory courses provide an introduction to the development of architecture and architectural theory from the ancient world to the present day.
First-year building construction introduces you to the building site and helps you to develop a basic understanding of building materials through a series of site visits, lectures and coursework. Coursework includes a small design project integrated within the studio programme.
Structural design introduces you to basic structural calculations. Exercises are set on building structures and testing them to destruction.
Environmental design sets out bioclimatic design principles, including calculating of lighting factors, fabric heat losses and reverberation times, within a basic introduction to building physics. Through coursework, you will begin to test the environmental performance of your own design projects.
All papers carry equal marks and are taught via lecture courses through the first two terms of the year. You will also be given weekly supervisions for which you will be expected to produce essays and carry out basic reading.