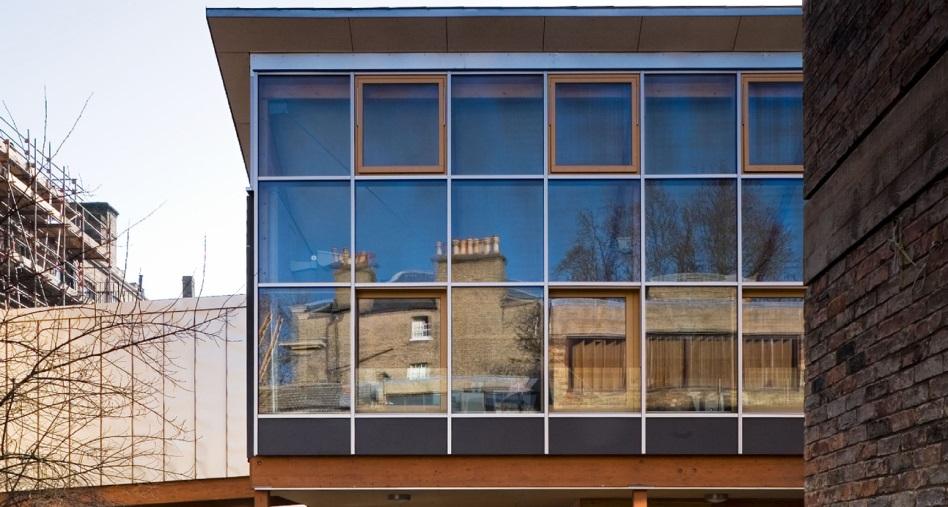 STUDIO
The Department is in the process of expanding its studio facilities. At present first and third years are housed in our main undergraduate studio building (Mole Architects, 2005) behind Scroope Terrace. This light-filled space is large enough for all of our undergraduate students to have their own dedicated design space which they can use throughout the year. Other years use other buildings nearby, but we aim to provide every student with their own dedicated studio space. 
DIGITAL FABRICATION LABORATORY
The Digital Studio provides access for architecture students to state-of-the art 3D printing machinery, allowing students to produce rapid prototypes and laser cut parts for architectural models. The new Workshop is fully equipped with woodworking tools (saws, planers, drills and sanders) and a CNC router to allow students to fabricate models from wood and other materials. A computer studio provides 20 machines loaded with all the essential software for CAD and 3D rendering. 
The facility is designed to enable Undergraduate and Graduate Architecture students (and in the future Design students) to produce models and prototypes. It replaces the previously inadequate workshops below the studio building which are being refurbished to become a research workshop and to provide space for a larger flatbed CNC machine.
Together these facilities provide the 200 architecture students with 35 workshop places which they can access anytime they need during working hours, a ratio of workshop to student numbers of 1:6 which is one of the highest ratios in the country. 
DIGITAL AND REPROGRAPHICS
The department has its own on-site reprographics facilities including A0 bright white, heavyweight and tracing paper plotters, scanners and 3D printing. While most students bring their own computing equipment, we also have on-site computing facilities. These are expanded and centralised in the new Digital Fabrication Laboratory. Our dedicated digital support team are on hand to help you with all your printing and reprographic needs throughout the year.
LIBRARY
The Department of Architecture has one for the best architectural libraries in the country which is stocked with all of the books that you will need to complete your undergraduate coursework and one fo the finest collections of rare architectural books in the world. In addition, you will have access to the vast range of works housed by the University Library, college libraries and subject-specific libraries found around Cambridge.