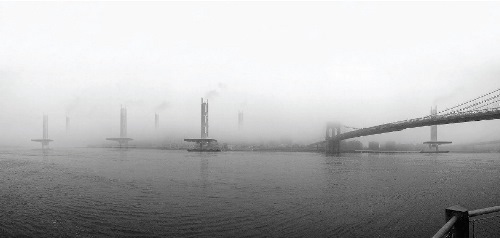 MPhil in Architecture & Urban Design (MAUD)
This two-year course uniquely combines a professional course; that is, an ARB/RIBA Part 2 course with a Cambridge Master's degree in Philosophy. It provides advanced teaching, research and practice opportunities in the social, political, historical, theoretical and economic aspects of architecture, cities and the global environment.
The course is a hybrid of independent research through design and a structured technical learning resource. It is designed for mature students that join the program with a distinct area of interest and provides guidelines to their research, access to specialists of various fields relevant to their studies, and a matrix of deliverables that foster an informed body of work underpinned by a sophisticated set of design and presentation techniques.
The main outcome is a design thesis consisting of a detailed design proposition, supported by a written argument of up to 15,000 words. This is preceded by four essays or design exercises equivalent of  3,000 - 5,000 words. The course is closely connected with research interests within the Department's Martin Centre for Architectural and Urban Studies.  A number of the academics and researchers teach and supervise on the course. 
We host design theses on a wide range of topics which relate to explorations into strategies for resilience (material, environmental, socio-economic and cultural), the contemporary role of civic institutions, and the impact of architecture and urbanism on social equity.  In each case students are expected to produce a resolved design project with a clear approach to their research topic at a regional/ urban, and material/building scales. 
The programme propagates a twofold understanding of design and mediates between its analytical/synthetic, and technical/socio-political aspects. These dichotomies are studied within a specific geographic area or region, its local set of conditions and global entanglements setting the parameters for each student's research. Based on the site's characteristics, students speculate on the immediate spatial implications of their broader approach to their topic.  The outcome of the course is a carefully articulated design proposition described at a range of scales.  These proposals are developed throughout the dureation of the course, drawing on and informing, the direction of both technical and socio-political research.  
The MPhil in architecture and urban design (MAUD) is a combined masters thesis and RIBA part II programme.  The course is structured around a shared range of topics within which each student develops an individual research project and design portfolio.  This work is conducted over the course of twenty-two months, interrupted after the second term by a six month fieldwork period.  During the first stage of the programme, students develop a distinct design approach into which they build a supporting research framework.  The fieldwork period supports this research framework in both structure and content, students working in their area of study either within a related institution (academic or otherwise), or relevant practice. They use this stage to assemble a strong body of primary and secondary material and to progress with the written component of the MPhil.  During the final period in residence, students produce a resolved design proposal supported by drawings and models, and a 15,000 word research thesis on a topic that supports the direction and content of their design work. 
While each candidate applies to the course with an individual design research proposal, the structure of the programme groups these topics into a shared set of themes and approaches.  In each case, students are helped to refine their work to focus on a distinct design scale, and to engage with a core research objectives, supported by the expertise of the academic staff.  These common areas of study enable the cohort to consolidate and share resources and expertise whilst building upon the creative productivity of a studio environment.
In support of this structure, we are offer an full seminar and studio programme that introduces a number of theoretical approaches, research methods, and documentation and representation techniques.  These place a strong emphasis on the design content of the projects in the first term, and work to build the supporting research framework in the second.  In this manner we are able to support a focused study of a specific topic, using both design provocations or tests, as well as academic research methods in order to refine each student's approach to their topic.  The two years then give students the breadth of opportunity to explore their projects fully and to wrestle with the implications of their ideas with a depth rarely afforded a conventional diploma project.  The integration with the research groups within the department, and experts in the wider University promotes an understanding of interdisciplinary engagement and an increased integration of studio and research cultures.  And while this produces a stimulating design environment, the primary aim of the course is the development of strong, imaginative, design projects that are grounded in a disciplined understanding of the factors that influence them and the more abstract debates that they are engaged with.
Course Structure & Examination
The course is structured by two terms focusing on design and detailed analysis (residence in Cambridge), an interim field work period (elsewhere), and a third term focusing on regional analysis/research (residence in Cambridge). These complementary term components, together with the fieldwork period, provide an opportunity to explore distinct interests within design practice in various settings, whilst offering a sound framework to pursue meaningful research.
Candidates are free to choose a geographic area/region of their interest that frames their study throughout the programme. 
The focus shall be primarily with issues of contemporary construction, not excluding the consideration of historical or traditional building methods that are still prevalent.  More generally, candidates develop an understanding of the complexity of environments and their various aspects being inseparable from, and integrated with each other.  More importantly, however, students will develop highly particular areas of expertise that they may draw on for the remainder of the course.
The programme positively encourages students to develop complex architectural proposals that meet RIBA/ARB criteria for Part II exemption and to acquire knowledge and develop and apply research skills in the following areas:
Role of environmental and socio-political issues in architecture and urban design
The wider environmental, historical, socio-cultural and economic context related to architecture and cities
The building science and socio-political theories associated with architecture and urban design
Modelling and assessment of building and urban design
Monitoring and surveying of buildings and urban environments
Human behaviour, perception and comfort, and their role in building and urban characteristics
Research methods and their application through academic and design methods.
Teaching
Teaching is delivered through seminars, supported by individual supervisions.  Students are also offered a series of studio sessions, hands-on workshops, offering support in computer modelling, physical laboratory testing and guidance on the use of environmental sensors and loggers. Throughout the programme individual supervision is provided regularly to assist, direct and monitor progress.
Individual research activities, oral presentations and written essays encourage students to identify and solve problems, and are supported by regular feedback sessions and in supervisions.  These strategies, particularly through specialist supervisions, are built upon through the independent dissertation research programme.
The weekly seminars, plus additional studio workshops, provide a framework to explore a variety of research approaches from a range of relevant disciplines available in the Department. Students receive general seminars and specific guidance on research methods, the use of libraries, and writing techniques. An initial comprehensive bibliography is provided prior to the start of the course to allow students to begin their preparation. Upon arrival to Cambridge, the bibliography is supplemented by guidance on further reading in the seminars and supervisions. Guidelines on coursework essays and dissertations are given in general terms and more specifically in supervisions. Research methods, techniques and analytical skills are developed through the lectures and coursework.
The course requires regular written, visual and oral presentations in the Studio.  Effective communication of research findings and design concepts are an important criterion in all areas of the students' work, and assessed at all stages.  In addition to research skills seminars, students attend weekly seminar courses for the first term and elect to attend seminar modules during their second. They are expected to audit other modules as appropriate for their projects.  Attending lectures is optional but students are strongly encouraged to take advantage of lectures offered in the Department and other Faculties relevant to their research.
The course is intense and demands effective time management.
Supervision
Students will be allocated a departmental supervisor during their first week who will support their academic progress for the duration of the course (two to three supervisions per term). This will be complemented by studio tutorials (1 hour per week) and specialist supervisions arranged by the course director. Supervision arrangements and contacts will be suggested at the beginning of each term but it is the individual responsibility of each student to arrange supervisions, and to submit work promptly as requested by supervisors. 
Placements
At the beginning of the Easter (Summer) Term of their first year of study, students commence their field work/research, the plan for which is approved by the department supervisor and the course director.  During this period, each student is expected to attend (in person or via Skype) monthly supervision, keep an ongoing record of their work and activity in the field and demonstrate  regular progress in design development and refinement.  Students continue the development of their research thesis through their fieldwork, developing their research and theoretical background to their proposal.
Feedback
Students will be provided with feedback via studio days, supervisions, supervisor's termly reports, which are available to them via their self-service pages on CamCors and coursework feedback.
Examination
Essays
Four essays or equivalent exercises of 3,000 - 5,000 words will be presented for examination.  The first three of these essays are submitted during Year 1; one at the beginning of the Lent (Spring) Term and two at the beginning of the Easter Term.  The remaining essay is submitted at the beginning of the Easter Term in Year 2.  Half of these take the form of a design review.
The essays and equivalent exercises contribute 40% towards the final mark awarded.
A logbook or blog of work and research carried out during the fieldwork period will be assessed at the beginning of the Easter Term or Year 2. The logbook/blog is not awarded a mark.
Design Thesis
The design thesis represents 60% of the overall mark and consists of a: 
written dissertation of not more than 15,000 words (20%)
design project (40%) submitted for examination at the end of July
Candidates present their design thesis to examiners at an Exam Board held at the end of the second year. Students must remain in or be prepared to return to Cambridge to attend the examination.
Students need to achieve at least 60% for both the portfolio submission and overall, in order to pass the degree. If students wish to continue their research and apply to read for the PhD degree in the Department of Architecture, they need to achieve at least 70%. Continuation is also subject to the approval of the research topic and the availability of an appropriate supervisor within the Department.